AquaStation's Friends

AquaStation's Friends is a program of synergistic cooperation designed to ensure the end user benefits. If you are a manufacturer and your system can be controlled by a computer for aquariums, contact us.
Are you a manufacturer of an accessory for aquariums?
Send us your product, we will provide for free to:
- Testing hardware and software to ensure full compatibility with our product
- Create the hardware and software necessary to make the two systems communicate
- Insert within our system of custom configurations to work in the best your product
- Mention, if you like, your product within our system, recommending the purchase
All the products have the mark AquaStation's Friends, have been tested and are perfectly compatible with our system.
Are you an admin's online forum?
If you are the admin of a forum, your users who own a AquaStation may have a signature with dynamic real-time values of their aquarium. Banner will be generated with your logo and your website address, visible to all owners of an AquaStation.
Language
Search
More Info
Who are you and what I'm buying?

Demo Area and Cloud
FAQ
Orders and Contacts
Channels
(You can find in competitions and prizes to win AquaStation Base or Optional Accessories)


YouTube

[Italian Channel, EN coming soon]

About Us
AquaStation.eu launched its product testing into the sea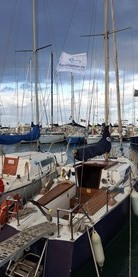 What better way to test the reliability of the products into the sea weather? Thanks to a small boat adapted for that purpose, will be made a series of tests both winter and summer, it will soon be possible to access and view the values of a AquaStation working in sea water!
Quale modulo opzionale vorresti che il nostro team di sviluppo realizzasse?
Densimetro elettronico per l'analisi della salinità - 41.9%
Gestore e dimmer per pompe di movimento e maree - 9.3%
Pompe peristaltiche dosatrici - 18.6%
Mini UPS in grado di avvisare via email e mantenere acceso l'AS in caso di assenza di corrente - 9.3%
Display touch screen - 7%
The voting for this poll has ended
---